Only you know your TellicoLife Password.  So you need to set it up the 1st time you Login, and you may need to reset it from time to time.  Here's how.
1.  Click Here: Forgot Password?
This same link can be found several other places in TellicoLife, like the Home page and the MemberLogin Page. 
2.  Your screen should look like this.  Enter your email (ex. [email protected]).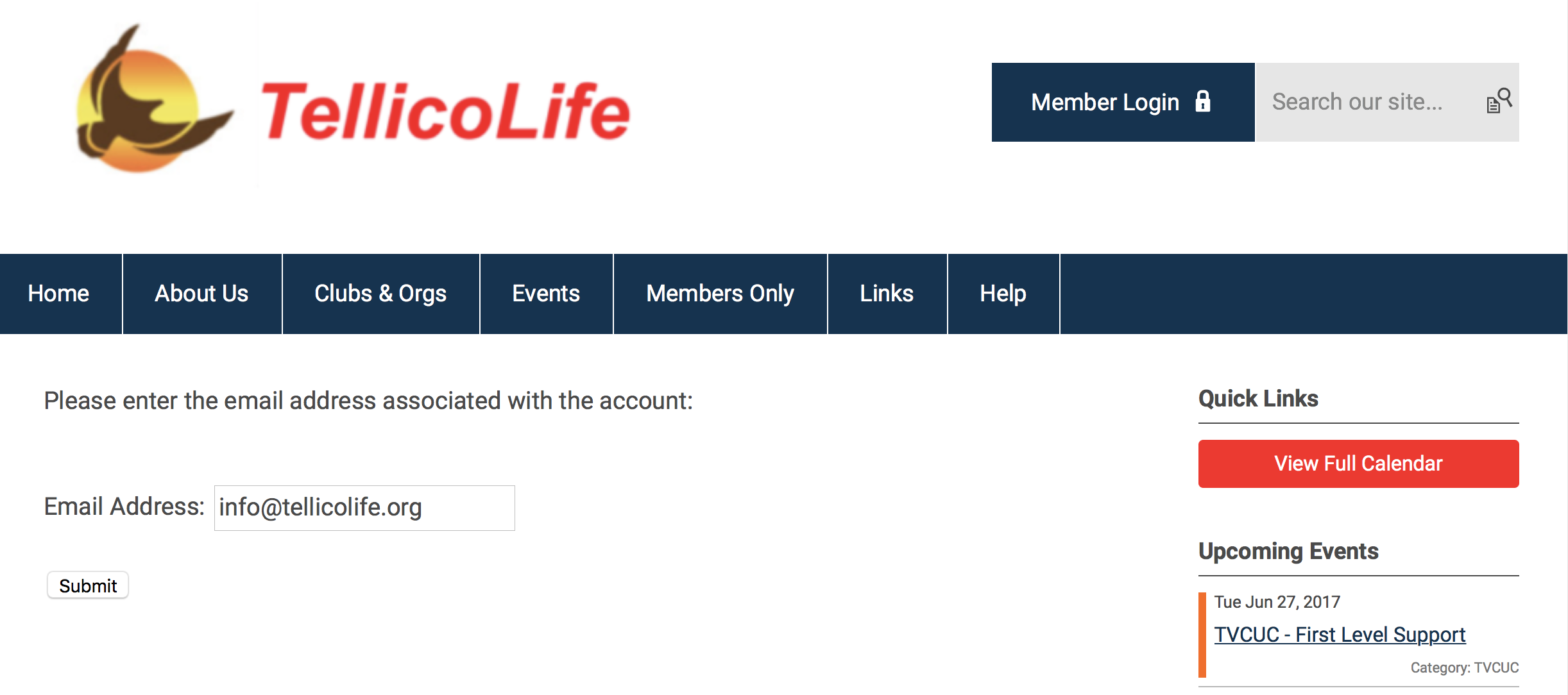 3.  If the Email Address entered above is found in TellicoLife, you will receive an email that looks like the following.  
This email should arrive in less than 15 minutes.
If it does not arrive,  

Check your spam folder -or-  
The email you entered is not the one found on TellicoLife.  
You can try another email or Contact Us for help.

Click the Reset Password link to reset your password. 

If you found the email in your spam folder, first move it out of your spam folder.  Your email client may not display the Reset Password link if the email is in your spam folder.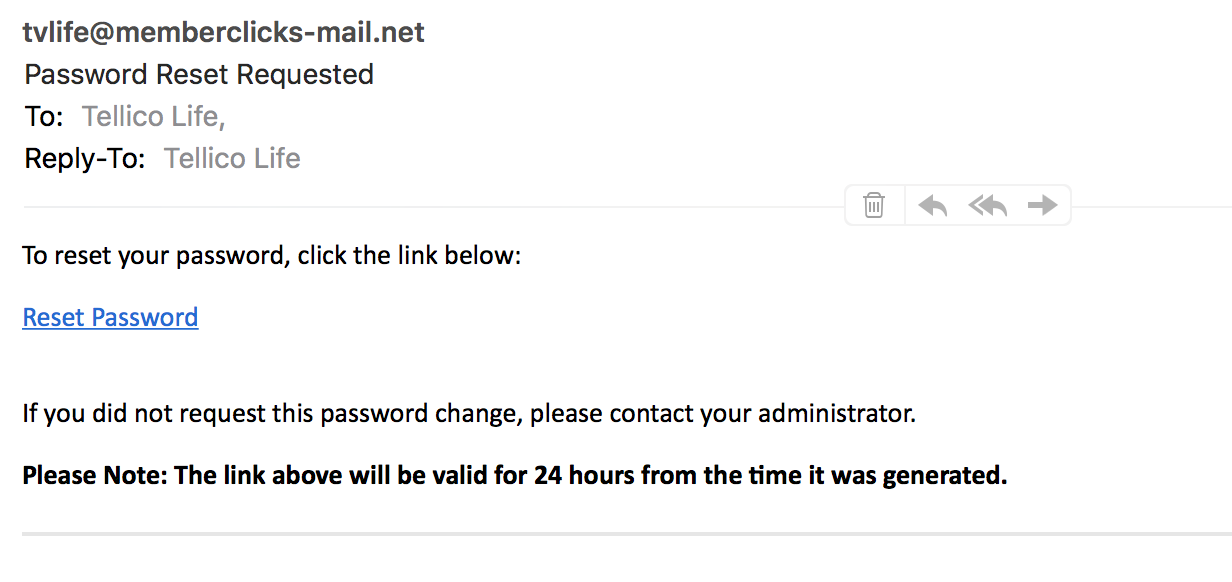 If you and someone else use the same Email Address for TellicoLife, your password reset email will look like this: 

Just click on the link for the person you want to reset the password.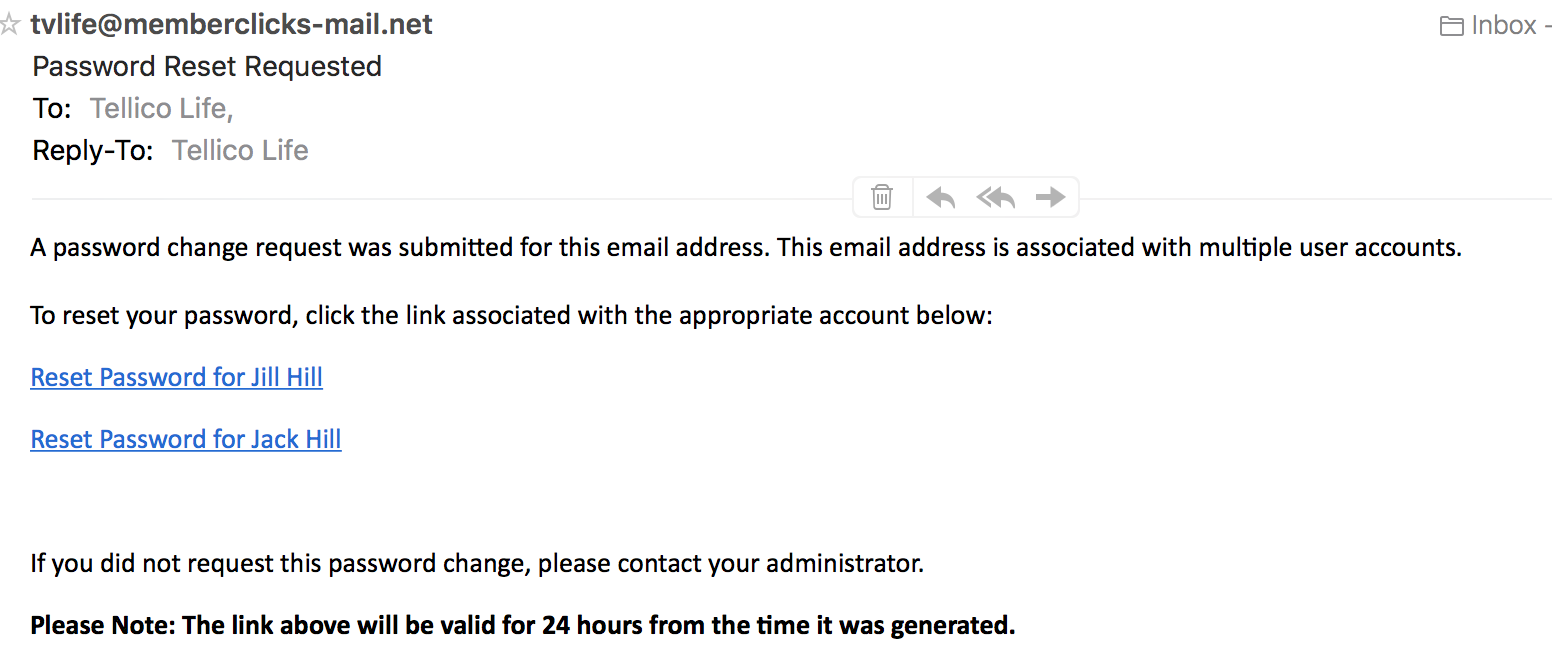 ---
 Now you can continue to the Member Login screen with both your Username and Password. 
The Member Login is located in the blue box in the upper right corner of the TellicoLife screen.