Tellico Village Retired Military Club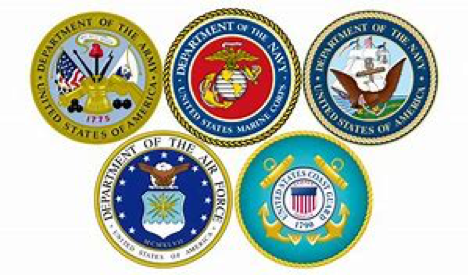 (Requires TellicoLife login)
Click here for our Circles Made Simple Users Guide
---
Who We Are:
We invite all retired military members and their spouses to join our organization and enjoy the friendship and camaraderie of your fellow retired veterans.
---
WE ARE PRIMARILY A SOCIAL CLUB AND HAVE FOUR MAIN EVENTS EACH YEAR.
March/April - Elect club officers, short business and information meeting followed by lunch
June/July – Annual Picnic at the Tugaloo Pavilion
September/October – Informational Luncheon with topics of interest to retired military personnel
December – Annual Christmas Gathering
We also support the needs of our membership on an as needed basis as well as occasionally participate as volunteers in activities that support our troops and disabled veterans. A goal of the organization is to keep retired veterans informed on changes and items of interest within our community.
Annual Dues are $10.00 per veteran – includes spouse
Click Here for our Membership Application
---
Quilt of Valor 
The Quilts of Valor Foundation began in 2003.  After her son was deployed to Iraq, Catherine Roberts felt the need to help in some way.  Being a quilter, she made a quilt for a wounded returning service member to offer comfort and healing.  Now, more than fifteen years later, it is a national organization and to date at December 2018, over 208,490 quilts have been awarded to active duty military members and veterans from all American conflicts.  
 Our TVQOV group was formed in 2009 and, since then, meets once a month to create the special "Thank You" quilts.  The QOV group is a registered group member of QOVF and to date at December 2018 (including the original 85), we have distributed over 720 Quilts of Valor for the east Tennessee area and beyond. 
It is not a requirement to have served in a combat zone or overseas to receive a Quilt of Valor. All applications are reviewed quarterly at Club Board Meetings.
Click Here to apply for a Quilt of Valor
---
2020 Calendar Events:
September 17th Annual Picnic 4PM Tugaloo
December 10th Christmas Luncheon 12PM Rarity Bay Clubhouse
---
Retired Military Services & Links
www.va.gov - Welcome Guide which offers information on retirement, health care, mental health services, caregiver & benefits. 
[email protected]

 - What's going on in the VA & current fee and discounted sporting events and concerts. 
---

Last Update: September 18, 2020
---