Who we Are
The Illinois Club of Tellico Village is a social organization whose members can take part in a variety of events about six to eight times a year. These usually include a golf outing, a Smokies (Cubs AA affiliate) vs the Birmingham Barons (White Sox AA affiliate) baseball game, bowling, a pig roast and bingo where part of the entry fee is donated to a local charity, a picnic, and Bear game watch at a local sports bar. However, our board is always coming up with new events to keep things interesting. Fellow Illinoisians, we'd love to have you join us!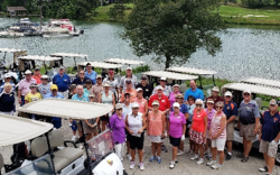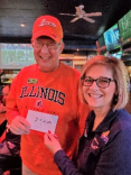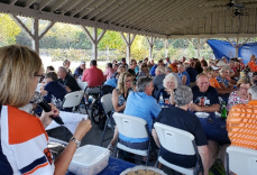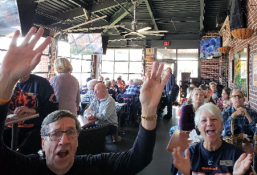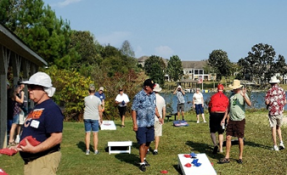 ---
 Illinois Club of Tellico Village on TellicoLife
The Illinois Club calendar events are posted in the TellicoLife Calendar, using the prefix ILL.
---
Membership
Membership is extended to anyone who was a resident of Illinois.
The annual Illinois Club membership dues are $5 per individual or $10 per household, renewable by January of each year. In addition to mailing in renewal checks, members are given the opportunity to renew at our fall and winter events.
 
Join the Illinois Club
 Click here to open a membership form which you can print and fill out.  Instructions for applying for membership are on the form.
---
 Our 2021 Officers and Board Positions Are Held By:

President:
Sue English-Kovar
Vice President: Larry Mau
Treasurer: Maybeth Graening
Membership: Linda Klein
Board Members:
     Terry Dowty,
     Ed Hostick,
     Mickey Hostick,
     Tess Kwiatkowski,
     Tom Kwiatkowski,
     Sue Valle Parker


To access this page directly, bookmark: http://www.tellicolife.org/illinois-club